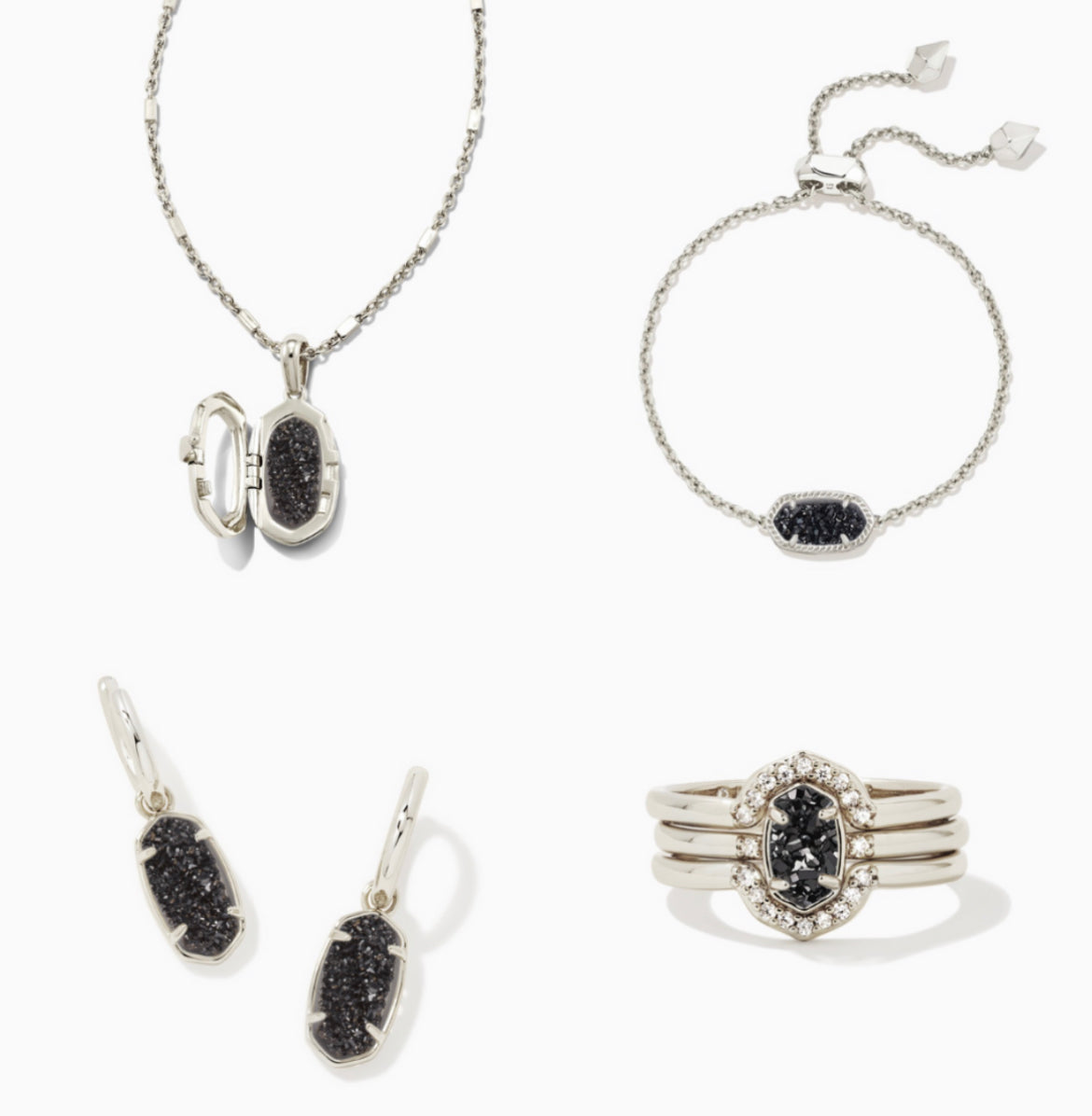 Join us at participating locations* on December 16th from 3pm to 6pm to support!
*Disney Springs, Winter Park, Mall at Millennia, Jacksonville, Atlanta (Avalon).
20% of all sales will go back to The For Nina Foundation in Nina's honor when you mention at checkout.
To the left, The Nina Collection, curated by Erica Karlinsky, Nina's mom.
Learn More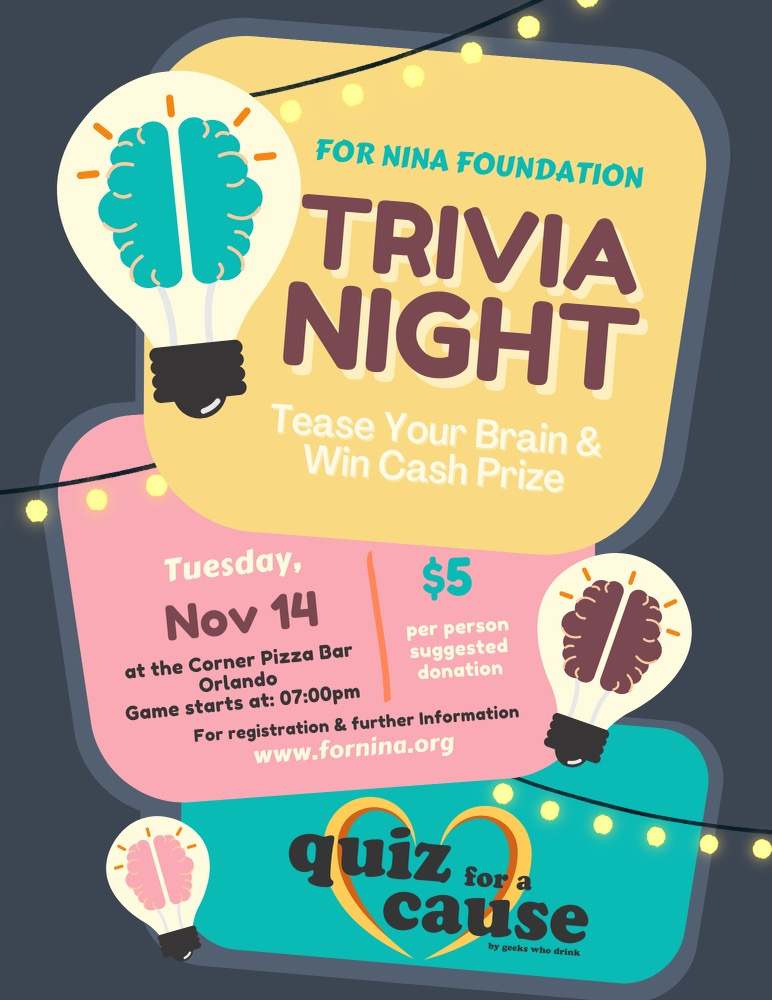 Nina's Night Out: Quiz for a Cause
We had so much fun with you at the Corner Pizza bar in downtown Orlando for Trivia! We raffled off some amazing prizes and raised money for the kids!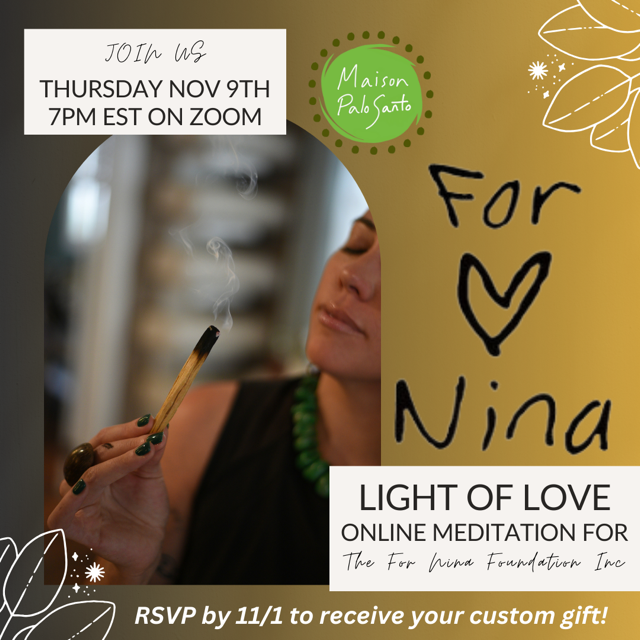 Meditation and Breathwork Session
Thanks for joining us on November 9th at 7:00 PM EST for a special one hour session of meditation and breathwork in honor of Nina. We hope you left feeling happy, healthy, and hopeful.
Kendra Gives Back Spring Event - May 6, 2023 - 3:00pm - 6:00pm 
Mall at Millenia (Orlando), Disney Springs, Gainesville, Jacksonville, Atlanta
Dance Marathon at UF - April 1, 2023
The event that started everything.  Nina's favorite weekend of the year!  Each year since 2018, DM has asked Erica to speak at the event about Nina and her love of DM (see the speech below).  In a more intimate setting, Erica also addresses the Family Captains about their work and how much Nina loved doing it.  A truly touching event with amazing students from all over.  There are always a number of students who talk to Erica about what her speeches have meant over the years.  In addition, you can see the influence Nina's story has on her everlasting sorority family, the students that never met her, and ultimately the children who benefit from this amazing event.  This captures the essence of what The For Nina Foundation is all about - LOVE ❤️!  #FTK
Chuck-a-Puck - Orlando Solar Bears - March 3, 2023
Fundraiser for the foundation.  We sold out of all of our pucks midway through the 1st period.  Great night for all.  We raised awareness and had fun doing so.  If you weren't able to make it, keep an eye out for the next one.
Lake Mary Prep Annual For Nina Soccer Game January 20, 2023
Nina's Alma Mater, Lake Mary Prep has an annual soccer game honoring Nina.  Nina was a fierce soccer player who tore up the field.  Her love of the game and the school's love of her make this a great time for all who attend.  Looking forward to seeing you all there next year.  There may be other events taking place at the school.....keep an eye out for those announcements on social media.